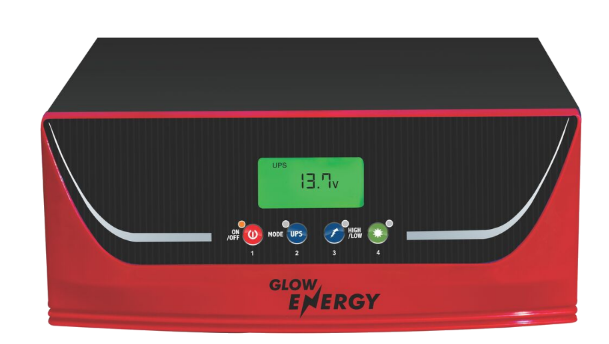 (H1) 2.2kva/24v Glow Energy solar power inverter
03-05-22
-By BuraSolutions
Description
This Solar Power Inverter is specially designed for optimum performance, very long life, and high reliability. These are eminently suitable for a wide range of applications. Performs under extreme conditions and suitable for a wide range of applications. Excellent protection against shock, surge and thunder with strong container covers and insulation. Excellent charge acceptance. This Solar power inverter possess an automatic cut off when fully charged, Fully & intelligently protected from output short circuit, over load, input high or low voltage, anti-polar, high temperature, etc) .
Features/Specification
• Up to 30% Extra Current in case of emergency through Emergency Current Boost.
• Optional Monitoring & Controlling Multi through Smart Phone & Wi-Fi.
• Built in Automatic Stabilizer to Boost the Mains voltage up to 30%
• Enhanced Temperature Protection.
• Pure Sine Wave Boost Technology.
Battery Charging at Low mains (90 volt) for longer Backup & Battery life.
Easily Up gradable to Solar UPS/PCU.
LCD Display:
Mains on, UPS on, Short Circuit, Overload, Charging, Battery Low, Fuse Blown, MCB Trip .
Protection:
Battery Voltage Low, Over Load, Battery full Charge, Over Temperature, short circuit*As a process of continuous product improvement, the specifications are subjected
Inverter Rating Available:
900VA, 1100VA, 1600VA, 2200VA